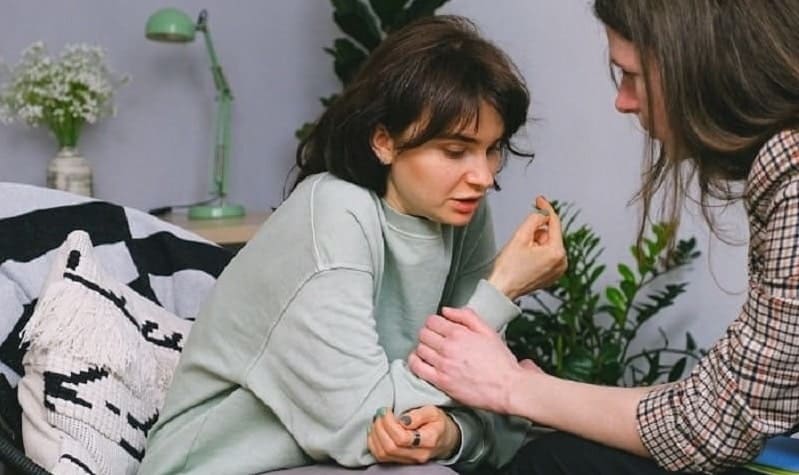 21 Jan

How to Help Someone with Schizophrenia? Dos and Don't

In today's blog, we will talk about the disease schizophrenia. We will understand schizophrenia disease and the dos and don'ts of the treatment for schizophrenia.

Schizophrenia has the ability to steal your ability to think and react. A high Combination of delusions and hallucinations is very much common in patients with schizophrenia. The sad part about the disease is that till now its causes are unknown. This is because the causes vary from one patient to another patient based on environment, hereditary, and many other social issues.

You must be thinking about how to help someone with schizophrenia issue. we understand that getting good treatment for schizophrenia disease is very much important. If you have detected the symptoms of schizophrenia in your loved ones, then you should immediately fix a meeting with the best psychiatrist. If you live in Patna or nearby then you can definitely meet the best psychiatrist in Bihar, Doctor Vivek Pratap Singh for further treatment.
What is schizophrenia?
Schizophrenia is a type of mental issue that makes the patient think and react in an abnormal manner. This mental disorder is not a very gentle issue that can be solved by one or two treatments. Schizophrenia Patients need lifelong care and treatment. This is because this disease makes the person think of all types of unreal and false cases. The patient starts thinking unreal things, having delusions and hallucinations, and start communicating in a disorganized and rough way.
What is the cause of schizophrenia?
This is a mental disorder that comes in a person due to genetics, unbalancing of mental conditions and social instability, and much more situational and environmental issues.
Then also the point to be noted is that the exact causes are still unknown.
Schizophrenia is a type of disease that can be triggered by long-term harassment, abuse, and unwanted events. Moving forward we will understand the symptoms of schizophrenia.
Symptoms Of schizophrenia.
Schizophrenia is one of the chronic disorders that can make the condition of the patient worse through hallucinations and delusions. These symptoms are not totally the same in every case but the symptoms are mostly of 3 different types: crazy, negative, and mental.
10 Top Symptoms of schizophrenia disease are:-
Behaviour becomes unorganized and sometimes aggressive also.
Social isolation
hurting oneself and others also
false belief and superstitious action
hallucination and delusion
paranoia
anxiety and depression issues
memory loss
mental confusion
the trust issue and detachment feeling
How to help someone with schizophrenia?
If you know someone who is suffering from this harsh disease called schizophrenia, then you must be praying to see the signs of recovery from schizophrenia in them.
But these recovery signs can only be seen if the patient is open for the treatment.
But what to do and how to help someone who refuses treatment?
The only way is to gain the trust of that patient. Gaining trust can help you to take the patient for treatment. In addition to it please follow these dos and don'ts for better and fast results.
Here is a list of things that you should do when you got to know your loved one is suffering from schizophrenia disease.  
1. Keep the patient away from any stressful area. 

 
if any fight or stressful discussion is going on then please keep deep patient away from it stop 
2. keep yourself calm and understanding. 

 
Be calm and listen to every thought and address them gracefully. understanding them and reacting to them gracefully can help you to gain their trust. 
3. Sometimes work according to them 

 
We all know that patient with schizophrenia suffers from the hallucination-type issue. Therefore they make some non-practical type mind scenes and work accordingly. At this point, if possible, try to get the patient's trust by supporting the scenario. But keep in mind that, this scenario should not be out of control.  
Jot down all the contact numbers and addresses of every healthcare professional who can help you in an emergency.  
Here is the list of things that you should not do, with a patient with schizophrenia.  
Never scream or shout at the patient. Sometimes the patient creates a very panicky situation that is very hard to handle. In this case, you should call the helpline for help.  
2. Do not physically assault the patient 

 
Sometimes people start threatening and beating the patient due to excess odd behavior and risky work of the patient.
Never do lock the patient alone in the room. They can create any kind of nuisance or even try to harm themselves.  
 Our Dr. Vivek Pratap Singh has a good experience in neurology. He has also treated a number of patients in regard to this issue.  
Therefore, if you come across any of the following circumstances, you should immediately seek help for yourself or on behalf of your loved ones, from the finest neuropsychiatrist in Patna, Dr. Vivek Pratap Singh. You should not be ashamed or afraid to speak up about mental health issues.  
Dr. Vivek Pratap Singh is a young and faithful doctor who is currently working as a dynamic psychiatrist in PMCH Hospital, Patna. He pursued his MBBS from a top-ranked, WHO-listed government medical college and post-graduation from Pune. Talking more about his experience, he was a former psychiatrist in AIIMS Patna.  
Dr. Vivek Pratap Singh helps determine the best possible treatment for his clients on the basis of a comprehensive psychiatric assessment. The PMCH Psychiatry Department is gifted with his presence. He is blessed in recognizing the side effects of both mind and body and treating psychological instability with rigor. In fact, he has over 10 years of experience in the world of medicine.  
Educational Qualifications of Dr. Vivek Pratap Singh – Psychiatrist Patna  
MBBS from BP Koirala Institute of  Health Science  
MD in Psychiatry from DY Patil College  
1. Is there a remedy for schizophrenia? 

 
There's no perfect remedy or total cure for schizophrenia. Assuming that you're determined to have this issue, you'll require deep-rooted treatment. Medicines have some control over or lessen the seriousness of side effects. It's vital to seek treatment from a therapist or psychological well-being proficient who has experience treating individuals with this problem.  
2. What are the symptoms of schizophrenia in youngsters? 

 
Steady changes in thinking, state of mind, and social working frequently show up before the primary episode of psychosis. Schizophrenia is uncommon in more youthful youngsters. Schizophrenia's symptoms can contrast from one individual to another.  
3. How long does schizophrenia last? 

 
First of all, schizophrenia is a disease whose primary period can commonly go on for close to two years. Nonetheless, it's not generally perceived or analyzed until an individual is in the dynamic stage. Assuming that the dynamic stage is left untreated, side effects can last for weeks, or even months. Backslides might be more predominant, too.  
4. How does schizophrenia begin? 

 
There is no particular reason for the beginning of this disease. But then also stressful life, psychological and genetic factors can bring this disease in the person.  
5. How can I help my loved one with schizophrenia? 

 
Assist your loved one with making sure to assume a sense of ownership in dealing with the problem and pursuing objectives. Apart from this, If you have detected the symptoms of schizophrenia in your loved ones, then you should immediately fix a meeting with the best psychiatrist. If you live in Patna or nearby then you can definitely meet the best psychiatrist in Bihar, Doctor Vivek Pratap Singh for further treatment.