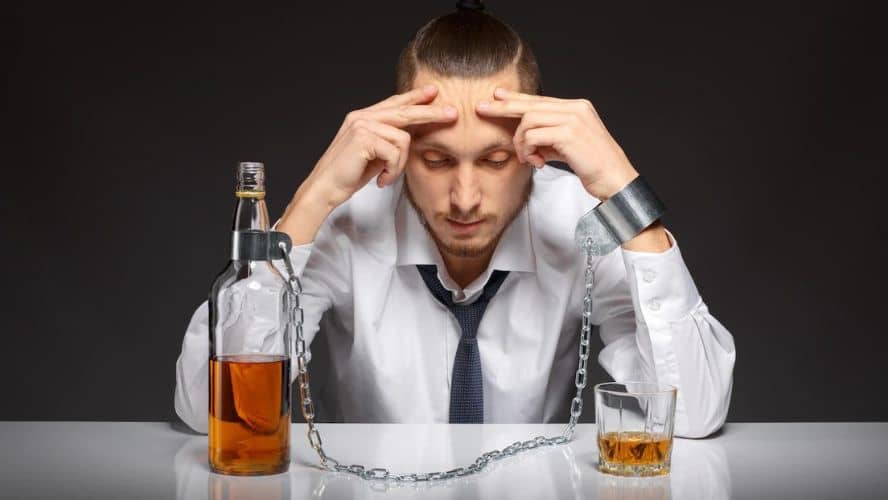 26 Aug

5 Tips That Can help You to Overcome Drug Addiction Naturally

Googling about how to get rid from drug addiction? Well, you have successfully landed at the right place. Find all related information you need here in this bog.
It may sound absurd, but there are actually some natural ways that can help you to quit the drug addiction naturally.
Let's give them a look.
But before that, if you are willing to beat addiction via self-guided recovery, let's be honest, it can be extremely difficult. That is why, we strongly recommend you talking to a deaddiction specialist for help.
Pro Tip: If you're in Patna or nearby, consult Dr. Vivek Pratap Singh, who is running the Best Deaddiction Center in Patna, that has now successfully able to treat thousands of addicts.
Now, before having a look at natural ways to quit drugs addiction, let's foremost have a look at what are the dangers of self-guided drug detox.
What are the Dangers of Self-Guided Drug Detox?
Getting rid from drug addiction via natural ways is one of the best alternatives to traditional rehabilitation.
However, we always recommend you to do an ample amount of research before taking the case onto your hand. Here are some dangers involved that you may face.
Since there are certain withdrawal side effects involved, doing it all alone can put your health at serious risk. After the quitting, the first 2 to 7 days can be hardest. You may feel an urge to consume those substances. At the same time, you may also the dangerous withdrawal side effects that can extremely painful, bothersome, and dangerous.   
It's during this time; most people drop the idea of quitting drugs.
But on the other side, if you take help from a deaddiction center, their team of professionals can identify the stages of withdrawal and can assist you accordingly.
This was risks involved in trying to quit via self-guided recovery.
Now, let's have a look at some ways that answers how to get rid from drug addiction naturally.
Natural Ways to Quit Drug Addiction
Opting for natural is always a good choice. And the best thing is that if you follow the entire step accordingly, then they surely work.
Let's have a look at what you can do from your side to get the rid of drug addiction.
#1. Get an Active Lifestyle
Most drug addict doesn't have an active lifestyle. This develops a feeling of tiredness and sluggish within them.
All this, in turn, increase their dependence on the drugs as they do not want to want to be productive. To cope with this, get active. Get out of your bed, have exercises, go outside, and get a life.
All this will boost your self-confidence and can help you in recovering. Also, after all that, you will feel much better about yourself.
#2. Find People Who are Also into 'Quitting Drug Addiction'
Though now you ask where the heck you going to find such people. We are actually saying that try to surround you with people who supports helps. It is important to not feel like you are alone.
Also, be aware of people whose only job is to judge people based on their past not on what they are doing to improve. Avoid such toxic peoples and live a fulfilling life.
#3. Add Essentials Vitamins and Minerals
The toxic effects of drug addiction cause a lack of essential vitamins and minerals in your body. This can decrease your body's organ functions, which means, now your body isn't able to absorb the nutrients and other minerals as it was before the addiction.
During the initial phase, supply your body with omega 3, vitamin B complex, crucial minerals, and amino acids.
#4. Have Clarity in Your Mind
The main cause of drug addiction is all the negative feeling, ups and downs that we face in our life.
Anger, stress, sadness, and anxiety can all lead you towards this substance dependency. To cope up with this, try to react with them in a healthier manner.
#5. Self-Talk
Once you have your mindset clear, you can able to pick up yourself from even the lowest point of yourself. Try being your best friend. Explain what and where does drug addiction can lead you.
So these were some natural ways to leave drug addiction behind. Let's now end this blog with a final summary of it.
Conclusion
Quitting drugs and other addiction in your own can be tough but not impossible. But the question is if you can have a support from the experienced professionals, then why you are going all alone.
Get help from a professional deaddiction specialist who can guide you through the journey and the drastically increase the chances of success.
Get connected with one of the Best Psychiatrist in Patna, who is also a deaddiction specialist, to guide you in your road to sobriety.
Reach out to him and certainly you won't regret.
Hopefully, you have found this blog on how to get rid from drug addiction naturally informative and at the same time informative.