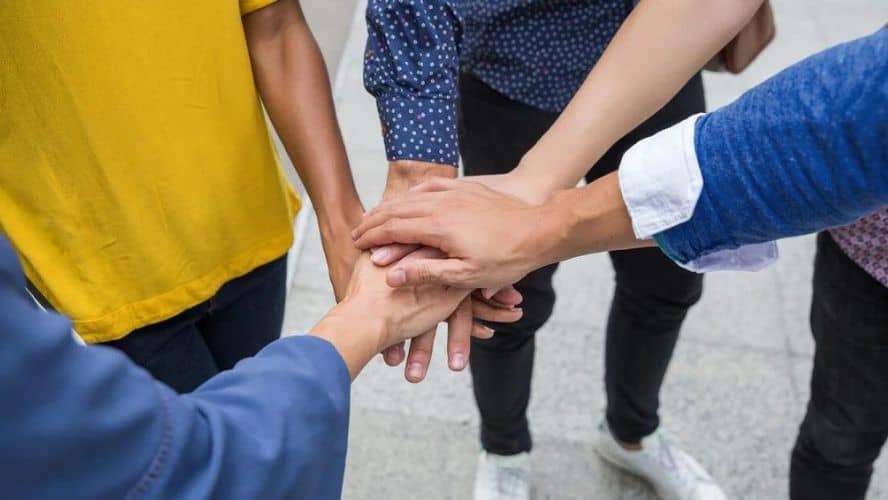 15 Dec

Should You Go For Individual or Group Therapy for Alcohol Addiction?

For drug addicts, the most important thing or substance is the Consumption of Drugs.
Even after knowing the dark side of alcohol consumption, the alcohol addict person continues to have the urge of drinking alcohol. This urge can't be handled by that patient alone.
Therefore he should be sent to Nasha Mukti Kendra in Patna for better results and fast therapy. The therapist will give their full attention, support, and guidance. This will be done to divert the druggist's mind from the urge to drink alcohol.
The therapist will decide whether to give a short-term or long-term treatment based on the conditions and situations of the patient. The therapy is sometimes individual therapy or it can also be group therapy.
The patient will choose between individual and group therapy. If you are a patient and you are struggling to choose between these two therapies then this blog is for you. Now, let's understand the types of therapy with their advantages.
Types of Therapy for Alcohol Deaddiction
1) Individual Therapy
Individual therapy refers to the individual interaction of the patient with the therapist.
The therapist performs some stages and sessions to help the alcohol-addicted client overcome his addiction. Moreover, he will also make the patient understand how he can control the urge to alcohol consumption.
The therapist will help to deal with the challenging disorders in a very customized manner. He will cut off all the resources and conditions from the root that gives him the urge of being an addict.
Advantages of Individual Therapy:-
· Privacy- You can expect confidentiality in this therapy. This therapy is for peoples who are experiencing depression, stress, and anxiety due to break ups on some family issues or betrayal.
If you want to hide and keep confidential your root cause of addiction then individual therapy is best for you.
If you are not able to talk to anyone about your sadness and betrayal causes then you can fix your counseling session for individual therapy.
· Judgmental Society- You want to talk about the topic due to which you are facing all kinds of depression and anxiety.
But you think that you could be judged and enquired.
This fear of what the second person will think about the condition and phase you are going through is a big reason you were not able to get out of your panic situation. Here in individual therapy, you will be with someone who does not have any kind of relationship with you.
Therefore you can open your heart in front of the counselor and speak all the past and present truths and secrets.
The therapist will never judge you rather he will provide you with the solutions and support which you are in need. The counselor will guide you to develop your life and a positive manner and to face challenges.
He can help you start a new life with the support of your friends and family with a positive outlook.
· Someone Unknown- Here in the individual treatment you will meet a person who will be totally unknown. If you want to talk on a topic that you have already talked about with your families and friends many times but got no results.
Then you can surely opt for this choice of individual counseling.
Here you will get a new person to speak with a clean state of mind. Start from the base of your story and cause and ask him for fresh and new solutions to the problem. This could be a fresh start for you in dealing with your traumas and ups and downs.
2) Group Therapy
Group therapy is not limited to seeking counseling from an individual therapist. It does not involve one-to-one conversation.
Group therapy provides you with an environment where people with similar issues are grouped together. They are given counseling therapy. The group therapy sessions are led by more than one therapist.
If you are suffering from high depression, bipolar disorders, or anxiety disorders then going for our group therapy will be a very good choice. This is because if you will be in a group of people all the time then it will be very much easy for you to forget your past incidents and move on.
Group therapy gives exposure to you for disclosing things about yourself and understanding the feelings of the other side stranger. At the starting point, it may be a kind of discomfort but after a phase, it will be very friendly.
Advantages of Group Therapy:-
· Sharing Feelings- In Group therapy you may come across the same type of sufferer. This may help you understand and experience the importance of dealing with and winning against the issue.
As we all know sharing pain leads to a reduction of it. Thus, this therapy will also help you relieve the pain and stress.
· Different Perspectives- You will be meeting different personalities and different personalities will give different solutions to your problem in a different manner. This may help you in coping with your problem by having varieties of strategies.
· Confidentiality- Like individual therapy, group therapy also is totally confidential. It is very much required to maintain all the talks confidential. This is something very ethical. Confidentiality is an agreement in this kind of therapy and these agreements should not be broken.
Conclusion
From the above conversation, you can get help in solving your question " Should I go for individual or group therapy for alcohol addiction? ".
In the above blog, We have mentioned the types of therapy with their advantages. So, that you can deal and choose accordingly.
Also, on the off chance that you think, it is currently becoming extreme to deal with all your problem, then counseling a professional may be ideal.
In the event that in Patna, you can associate with the best Psychiatrist in Bihar for help and treatment. Till now, Dr. Vivek Pratap Singh has treated a huge number of persistence in regards to this.