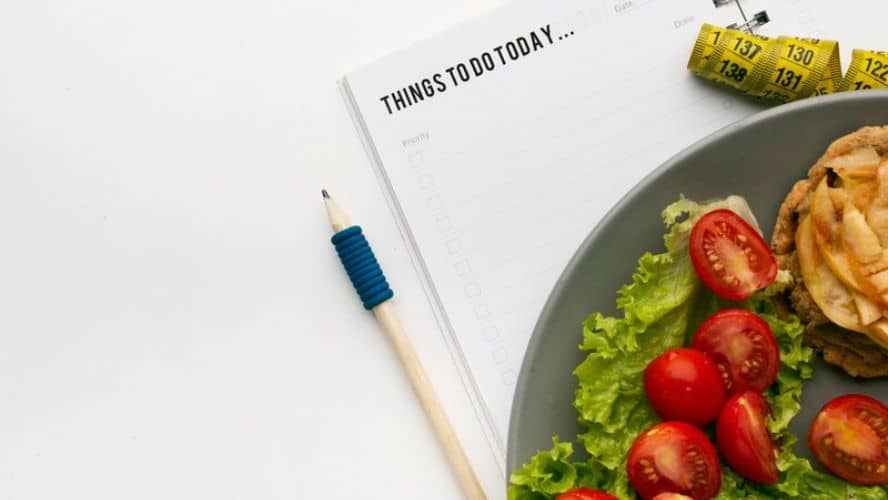 28 May

Is the Mediterranean Diet Good for Erectile Dysfunction?

Erection dysfunction is the most familiar chronic disorder. It affects men more than women. Most people in India have erectile dysfunction, and for this, sexual problems occur. It is related to both health and psychosocial.

This can also decrease your quality of life. Many treatments are available for patients, but none give a good result. Erection dysfunction can be prevented most effectively. Men with hypertension are likely to have erectile Dysfunction.

The best Sexologist in Patna says men's eating habits can also cause erectile dysfunction. If men eat a healthy diet, then he often gets better.

Researchers discovered that men who eat a Mediterranean diet have less risk of getting Erectile Dysfunction. So here is some information about the Mediterranean diet.
What is a Mediterranean Diet?
The Mediterranean diet is plant-based. Mediterranean diet includes plant-based foods and healthy fats. You have to eat fruits, veggies and whole grains. In the Mediterranean diet, olive oil is the main resource of fat.
Mediterranean diet can lower cardiovascular disease and also cure chronic problems. A dietitian can help you to create your customised diet plan. The Mediterranean diet is a way of getting healthy food.
Here is what you have to eat in the Mediterranean diets.
Eat More Plant-Based Items – Eat more vegetables, fruits, whole grains, nuts and beans, chickpeas. You can also eat whole wheat bread and brown rice. These are all plant-based foods.
Eat Less Red Meat, Dairy and Eggs – Red meat is rarely eaten on the Mediterranean diet. But you can eat eggs or dairy products. But don't eat it daily. Don't eat red meat; choose poultry.
A Moderate Amount of Meat – Men who follow a Mediterranean diet always eat poultry, chicken or turkey meat you can eat in a while.
Eat More Seafood – Fish such as Salmon, tuna and clams. Fish with rich omega-3 fatty acids can be helpful. You can eat that in a week. It is good for your health.
Healthy Fats – Olive oil and avocado contain healthy fats. You can find this oil in cakes and cookies.
Dessert – Sweets and desserts are eaten in this diet. Fruit is mainly preferred as a dessert in this diet. But try to don't consume too much sugar or sweets.
Alcohol – Alcohol is also included in this diet, but be safe to use it. If you are pregnant, then avoid alcohol from this diet. Red wine can help you in this diet. But too much consumption of alcohol can worsen your health situation. If you don't drink, then we reccommend you not to start? You can avoid it.
What are the Benefits of the Mediterranean Diet?
Mediterranean that can lower the risk of cardiovascular disease
It can also develop healthy blood sugar and blood pressure. It can also improve cholesterol.
Metabolic Syndrome risk can lower by this diet.
You can improve your digestive system with a healthy balance of gut microbiota.
If you maintain a Mediterranean diet, you can lower the risk of any cancer.
Your liver will live longer with this diet.
The Mediterranean diet can also cure your brain function.
Richard researchers say that the Mediterranean diet can also help with erectile Dysfunction.
Is the Mediterranean Diet Good for Erectile Dysfunction?
Some researchers say that the Mediterranean diet can be helpful for erectile Dysfunction. A healthy diet can improve any disease. But researchers are not confirmed that the Mediterranean diet can prevent erectile Dysfunction.
But some researchers say that changes in diet can improve erectile dysfunction in men.
The good news is a healthy Mediterranean diet can benefit the body. Many people find that a healthy diet can improve their sexual life. If you follow the Mediterranean diet, you can also get a good result in sexual health. So you can try.
Maintaining a proper Mediterranean diet helps to reduce erectile dysfunction in men. These diets increase men's testosterone levels, making them healthy and fertile. European society has said that this diet will make man perform better with erectile performance.
Heart diseases are the primary reason for which Erectile Dysfunction occurs. Consumption of a maintained diet reduces heart problems that increase blood circulation. This better blood flow reduces the problem of Erectile Dysfunction. This diet will also help a man to reduce diabetes and cancer, which are other leading causes of Erectile Dysfunction. Obesity in the body is also one of the leading causes of sexual problems.
Maintaining a proper diet is important for humans to reduce the problems of obesity.
This diet helps humans to reduce the problems of obesity and improve health. Simultaneously reduction of obesity improves sexual performance. Doctors directly recommends consuming a diet that improves the blood flow in the body.
The blood flow improves the sexual capacity that the person has. In the end, any weak erection is smooth. Consumption of the diet also requires the man not to consume cigarettes or alcohol.
Simultaneous consumption of drugs reduces the capacity of vegetables, which does not help to improve the problem. To directly improve the sexual problem, the person should quit all alcohol and drugs. They should maintain a proper Mediterranean diet for better performance.