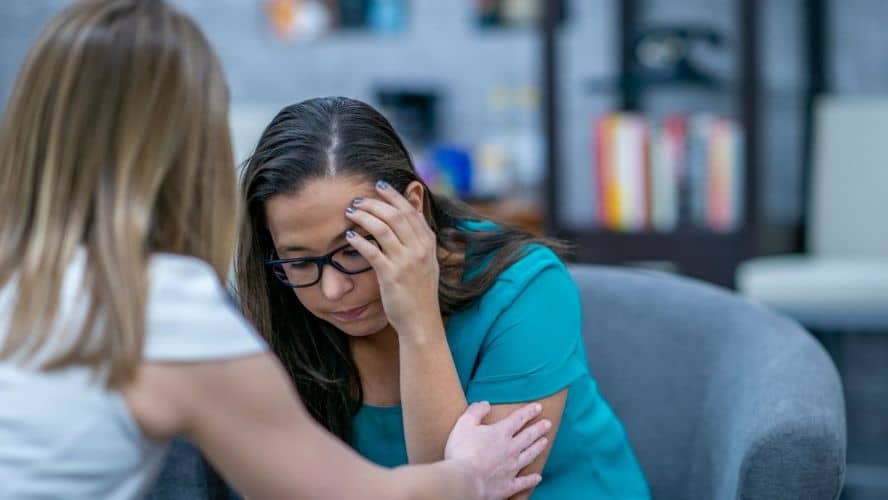 04 Jan

11 Mental Health Tips That Threapist Actully Give to the Patients

Today's blog will be on the top 11 mental health tips that the best Psychiatrist in Patna, Vivek Pratap Singh actually gives to his patients.

These tips are so helpful and powerful that they can change your drawn and messed up life to an arranged and happy life.
1. Make a Good and Impactful Timetable
Having an arranged timetable is always the top priority of the mental health tips given by the therapist. If you visit psychiatrist, then he will surely recommend you first have an accomplished timetable routine.
Making and following a good and impactful timetable can be so soul-strengthening and body-warming.
Try to be busy almost every time. Don't keep your mind thinking about sadness or don't let your heart increase its speed for anxiety.
2. Meditation
It is always said that meditation creates a link between our soul and God.
When you will meditate in a closed and peaceful room then you will find that you are having all your stress going away from you. It will help you in mesmerizing yourself and your strength.
3. Exercises
Exercise should be part of everyone's daily life.
You should do it on a regular basis. If you exercise on a regular basis then it helps in reducing all-time stress. Memory also gets sharpened up after doing physical work. Sharpened memory and less stress give a feeling of happiness and emulate the creation of new brain cells.
Good exercise helps in boosting energy and also improves sleep. It results in increased creativity and productivity.
Although we go through some phases in our life when we are not able to give our time to daily exercises. But then also we can at least try to get our exercise routine done.
If not possible to do it for forty minutes, then do it for only ten minutes. Reduce the time but do not break the chain.
4. Have a Good and Balanced Diet
Eating good and healthy food also makes us feel better and refreshed.
Good food gives a good life. Therefore, good quality and fresh foods make you and your body healthy, wealthy, and wise.
5. Keep a List of Your Favorite Things
Always keep a list of your favorite things. For example, if you like to play then he sports like badminton or chess. Or you may like to sing or dance.
Whenever you feel down or unwanted, you can do these activities to make yourself happy.
6. Do Some Acts of Kindness
Every act has a special impact on our body and our spirit. If we act with good gestures and kindness then whatever God will give to others, Venus surely gets back.
7. Try Visiting Places
Visiting places and trying new flavors of the world is always the best option for refreshment.
Travelling is also linked to brain health. It is because when you step out of your comfort zone and daily life, you feel more reflective. It also reduces anxiety and depression from our mental status and fills it with excitement.
8. Be Forgiving
You should always try to have a forgiving nature. Stop holding grudges against someone. The more you hold about your past experiences and trauma, the more you will make yourself feel numb and depressed.
So, try to forgive their unwelcome behavior. Because ignoring and forgiving your past can help you to mesmerize your coming future.
9. Bath Regularly
Cleanliness and hygiene are the best ways to achieve a good body and physics. A person who bathes regularly and keeps himself clean and hygienic will always be better and more progressive in society.
Whereas if you have a look the people who don't follow a cleanliness routine are somehow prone to stress and unwelcome negativity.
Therefore, we should bathe regularly in order to keep ourselves clean and healthy.
10. Worship to Your God
God is the only one in the whole universe who is totally ours. He is the only one who always thinks of our betterment and nourishment. Therefore, whatever religion you follow and whatever God you follow, you should pray to him regularly after taking bath.
Also do follow your traditional beliefs and rituals.
11. Keep a Diary and Notes
Make notes in your diary about your good and bad experiences. It is one of the best mental health facts for students and youths.Also, make a note of how good experiences impact your life and how much these bad experiences impact your life.
Then notice one thing every bad experience only occur for a measured period of time. And when this period of time gets over then we don't feel any sadness or negativity.
Frequent Asked Questions (FAQ)
1) What are the Good Mental Health Practices?
Doing exercises regularly, and taking required amount of sleep every day. Good mental health can also be achieved by focusing on positivity and staying connected to our known and loyal ones.
2) What are the Symptoms That You Need a Psychiatrist?
When you feel that your interest is getting lost in almost every field then you should at least consult a good psychiatrist.
3) How do I Give Myself Psychotherapy?
Following some of the tips and tricks you can do self therapy
Tip 1- Try to understand your problem and goal. Then look for solution for your problem from your close ones. this will help you in accomplishing your goal and objective.
Tip 2- Understand your feelings and behavior by yourself. If you are feeling irritated and unwelcomed in almost every instance and with everyone then try to improve yourself. Improvement can be brought by controlling your behavior and mind by being strong in your inner self.
Tip 3- Do meditation at the dawn and dusk time 2 understand more about yourself. Understanding yourself can help you reach your God and your destiny.
4) What can Trigger Mental Illness?
If you watch suffering from childhood abuse trauma or neglect scene then you can be a bit disturbed from your inner self. This all can desert in social isolation and loneliness.
Racism can also trigger mental illness at a very high point.
5) What is Considered Mentally Unstable?
If you are unable to cope with daily problems and basic activities then you must be suffering from any kind of unstable mental condition. It can result in isolation and withdrawal from normal activities.
Depression and anxiety is also a part of mentally unstable people's life.
Conclusion
From the above conversation, you can get help in understanding the Little Mental Health Tips That Therapists Actually Give Their Patients.
In the above blog, we have explained all the Mental Health Tips in detail. We have also explained that how these tips benefits the follower.
Moreover moving forward, we would like to say that these tips and tricks can only help your patient to a certain level. But if you want a fully engrossed and trustworthy treatment then you can contact a Psychiatrist in Bihar for further treatment.
You can associate with a psychiatrist for help and treatment. Hopefully, all this information helps.