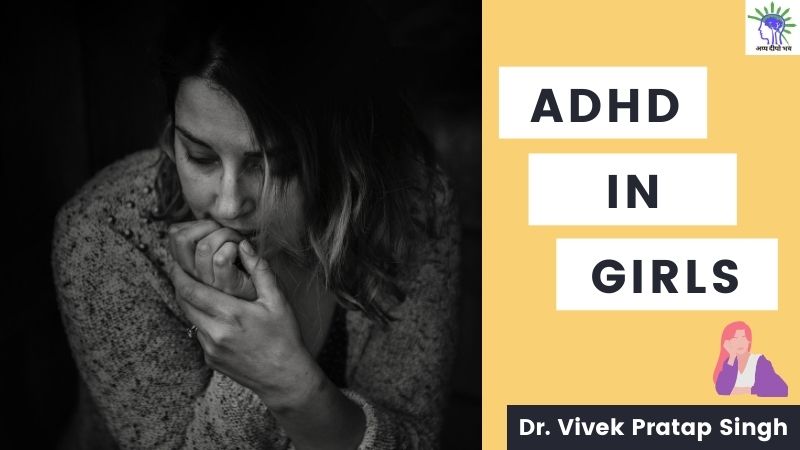 28 Jun

Understanding ADHD (Attention Deficit Hyperactivity Disorder) in Girls

Did the teacher comment on your daughter's good scores as well as her inability to pay attention in class when she received her most recent report card? Although it may not appear so, these young ladies may be suffering from attention deficit hyperactivity disorder (ADHD).

It's no secret that ADHD in girls and boys develops in different ways. These distinctions aren't only due to how their bodies develop. They can also be observed in the way their brains develop and grow. ADHD is a neurological condition marked by inattention or impulsive behavior patterns. This type of behavior can obstruct day-to-day activity.

Because the symptoms of ADHD in girl toddlers differ from those in boys, many girls are misdiagnosed. Learn more about the signs and symptoms, how your kid's doctor can diagnose it, and what you can do to help your child.

Nevertheless, a good recommendation for a doctor who can help your daughter with ADHD is Dr. Vivek Pratap Singh, one of the most trusted and worthy Psychiatrist in Patna. Currently, he works as a Neuropsychiatrist in his owned organization, Pratap Neuro & Child Psychiatry Center, which is considered the best care center for treating ADHD in girls in Patna.
Understanding Girls with ADHD
ADHD is commonly referred to as a "hidden disorder" in girls, and with good reason. The majority of girls with ADHD are inattentive, which means they have difficulty focusing but are not hyperactive or impulsive. However, because girls' hyperactivity and impulsivity are less visible than boys', it often goes unreported or unacknowledged. Instead of receiving a diagnosis, girls with ADHD frequently face criticism from their parents, teachers, and friends, which has a negative impact on their self-esteem.
ADHD in Girls Checklist: Signs and Symptoms
Hyperactivity is one of the most typical symptoms associated with ADHD in girls. In girls, the following behaviors may suggest ADHD:
Even when their parents or teachers beg them to stop, they continue to talk.
A lot of sobbing, even over minor disappointments
Disrupting talks or activities with their pals on a regular basis
Difficulty focusing attention
A lot of daydreaming
A cluttered bedroom, desk, or rucksack
Difficulty in completing prescribed tasks
Girls May be Impacted by ADHD if They Have any of the Following Symptoms:
Depression
Stress
Anxiety
Low self-confidence
These distinctions make it more difficult to detect the illness in females. Some of These symptoms may be brushed off as juvenile behavior or attributed to another condition due to their diversity.
Other Conditions in Daughter with ADHD
Young girls may struggle to function in ordinary contexts if ADHD goes undiagnosed. If females absorb this conduct and blame themselves, things may grow more difficult. They may grow irritated with themselves as a result of this. These disappointments might have a negative impact on their mental health and academic performance.
They may also face a reduction in academics or an inability to maintain friendships if the illness is left untreated. Low self-esteem can result as a result of this. Low self-esteem is connected to broader concerns, such as depression, anxiety, and eating disorders.
However, one can attempt of getting your daughter or yourself to a neuropsychiatrist for proper treatment. If in case, you are living in Patna, then get a check under Dr. Vivek Pratap Singh, one of the most trusted and worthy Neuropsychiatrist in Patna.
ADHD in Girls vs. Boys
Girls and boys have various symptoms of ADHD. Of course, it differs from child to child. ADHD in boys, on the other hand, are more prone to be hyperactive and lack self-control. They're more prone to misbehave at school and act in ways that are difficult for teachers to overlook. Girls with ADHD, on the other hand, adjust to school better. They're less likely than boys to make inappropriate comments in class or shove the youngster next to them.
ADHD in girls may be recognized at school if they are a little squirmy or talkative. All of these actions are symptoms of ADHD. People, on the other hand, react to them in a variety of ways for a variety of reasons. Boys are diagnosed with ADHD at the age of seven, while girls are diagnosed at the age of twelve.
Diagnosis of ADHD in Girls Test
ADHD in girls is frequently initially identified in the classroom. Because of how a student interacts in the classroom and on the playground, a teacher is more likely to bring up the potential of ADHD. When parents are informed of a concern, they are usually invited to meet with the teacher and school counselor to discuss the next measures.
ADHD Teenage Girl Treatment
ADHD can be treated and controlled once it has been recognized. Interventions such as behavior control approaches, organizational tactics, medication, counseling, and support might be implemented.
Your child's doctor will want to go over all of your concerns with you and perform an examination. The doctor will present their diagnosis and discuss a treatment strategy at this time. Later on, your kid may be referred to a child psychologist like Dr. Vivek Pratap Singh, who specializes in ADHD in girls.
Dr. Vivek Pratap Singh: Best for ADHD Treatment in Patna, Bihar
If you live in Patna and your child is suffering from ADHD, you should see Dr. Vivek Pratap Singh, who will provide you with the best ADHD Treatment in Patna have to offer.
He's also a fantastic psychiatrist with over a decade of experience in this sector. He also holds an MBBS from a WHO-accredited college and a postgraduate degree from Dehradun. Always extending his knowledge of mental health and attempting to provide the finest available therapies.
He is currently employed as a psychiatrist at PMCH in Patna and has his own practice, Pratap's Neuro & Child Psychiatry Center, the extraordinary ADHD care center in Patna.
Bottom Line
Getting a thorough diagnosis for your child with ADHD can help them improve their grades, mental health, and personal connections. Although there is no cure for ADHD in girls or boys, the correct treatment plan can help your child enjoy a happier, healthier, and more productive life.
However, a perfect plan can definitely be provided to you by the best-known neuropsychiatric, Dr. Vivek Pratap Singh in a trustworthy and famous ADHD care center in Patna, Pratap Neuro & Child Psychiatry Center.