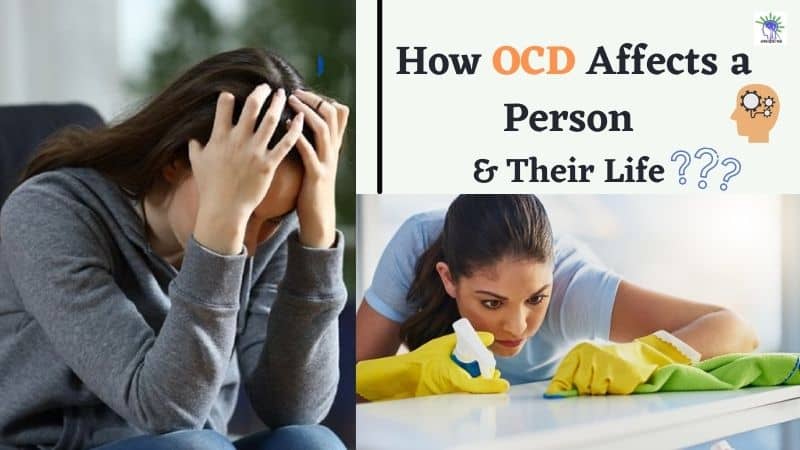 16 Apr

Is OCD Affecting Your Life? Consult "Dr. Vivek Pratap Singh"

OCD  is a mental health disorder that causes the experience of excessive thoughts and repetitive behaviors. Thus, here the question arises how OCD affects a person and their life?

So, this blog exclusively describes OCD and how it affects a person's life?
What is OCD?
OCD aka Obsessive-Compulsive Disorder is a mental condition associated with some stereotypical things like cleanliness, checking things, maintaining a routine.
People living with severe OCD may not want to do this but can't resist doing these repetitive things.
Note: If you are also encountering this mental illness and want to get out of it then, must consult Dr. Vivek Pratap Singh the best Neuropsychiatrist in Patna.
We'll discuss him later first let's get through the untamed causes of OCD.
Dreadful Causes of OCD
There is no exact reason behind the augment of OCD but according to theories, there are some acute causes.
The Causes Include:
Genetic and hereditary factors
Due to change in body or brain function
Environmental factors like complication du4ring pregnancy
Some other mental health disorders like anxiety, depression, etc.
How OCD Affects A Person And Their Life?
OCD can affect people and their life in various ways leading to some physical damages from compulsions and many more.
Moreover, it may affect a person giving a huge amount of stress and may affect his/her relations with others.
How OCD Affects Relationships?
People with OCD suffer from different anxious thoughts and vagueness.
So, these behaviors can affect a person's relationship as the other person can always support it and may suffer from lower self-esteem.
Before moving on,  If you ate a resident of Patna, and anyone in your family is suffering from this hectic disorder, you must help them and take them for the best OCD treatment in Patna by Dr. Vivek Pratap Singh.
Now, the interlink between OCD and friendships is also very popular as it also affects the relationship with your friends.
You know how OCD affects a person and their life but it can also affect other person's life too.
How Can OCD Affect Others?
It's hard to live with an OCD person as their activities are not normal but it's not their fault.
Moreover, it will also loosen the bond with the person and affects the relationship.
 Effects of OCD on a Person and Their Life
The negative effects of OCD may lead to some serious problems and acute issues.
Some of the Negative Effects are:
Stressed relationship
Financial problems
Suicidal thoughts
Leading to some other mental disorders like anxiety
How Does OCD Affect The Brain?
OCD leads to communication problems in the brain.
Hence, it disturbs the communication between the frontal cortex and the ventral striatum of the brain.
Both the part of the brain plays an important role in letting us know what to do and what not?
How Does OCD Affect Your Mental Health?
People with OCD have several symptoms of obsessions and compulsions.
Thus, it also affects their mental health as sometimes they don't want to do something but can't encounter it with their brain.
In consequence, it also affects their mental health leading to anxiety and stress.
Dr. Vivek Pratap Singh – The Best Neuropsychiatrist in Patna
Dr. Vivek Pratap Singh is a well-known neuro specialist and has over 9 years of experience in this field.
He has left no stones unturned in providing the best facilities to his patients.
Also, he is very young and dynamic and treats his patients in a very friendly way.
Along with these his consultation charge and treatments are also very budget-friendly.
He has completed his graduation from BP. Koirala institute of health and science and also pursued his M.D (Psychiatry) degree.
With all these tempting skills he is considered the best Psychiatrist in Patna.
Summing Up
We through this blog tried to give the answer to your question about how OCD affects a person and their life?
Hope to find this blog relevant and informative to you.
However, if you have more queries regarding this blog tell us in the comment section below.