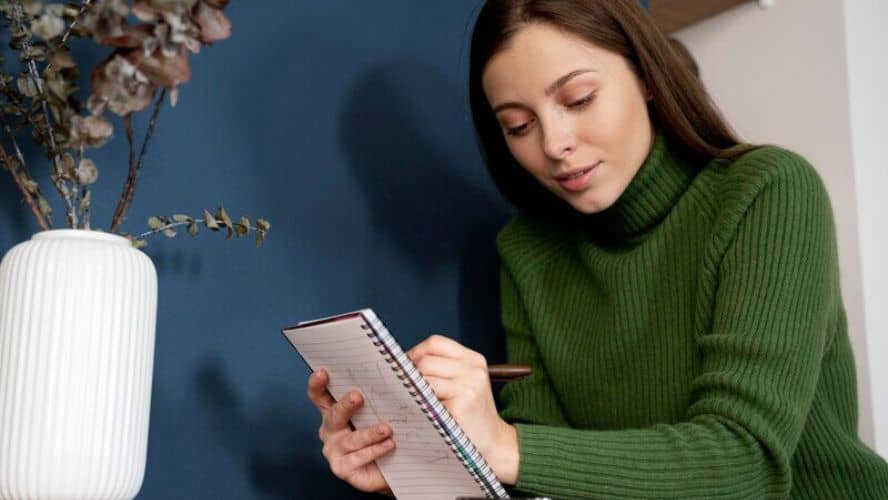 01 Jun

The Ultimate Guide to Creating a Mental Health Self-Care Checklist

There is a lot of misconception about self-care. Facials, baths, or any new face serums can bring temporary joy. But these are not for a lifetime. These activities are not essential for your health and well-being.

Self-care is an option for improving your mental and physical health. According to the WHO, self-care includes consuming nutritious foods, maintaining hygiene, environmental factors, and lifestyle self-medication.

In the mental health self-care checklist, you can add routine care visits, meditation, staying hydrated, exercising, and socializing with friends. First, you must understand self-care and create a mental health self-care checklist to improve your health and wellness. If you want then you can also visit the Best Psychiatrist Doctor in Patna for your mental health self-care.
How to Create a Mental Health Self-Care Checklist?
#1. Understand Physical and Emotional Needs
First, you must understand yourself and your needs. Here are the important ways to understand the importance of self-care. Psychology can help a human being to achieve natural motivation and self-actualization. You need to observe your personal needs and how you can get that. For this, you need to have good shelter, food, clothing, and sleep. Safety is also a point you can consider. Your family support is a main contributor to social connection. You should increase your self-esteem. Focus on full filling your personal needs. After achieving your personal goals, you can have the capacity to explore your self-care.
#2. Understand Your Basic Self-Care
If you want the best for yourself, you need a self-care routine. For this, you need to create a mental health self-care routine that will take time to show the results. The first unit is to maintain your physical health by exercising or practicing yoga. If you work around your neighborhood or join any workout class, you can improve your physical health. Medical needs are also important thing. If you want to care for your mind and body, you should go for therapy or any medication plan.
If you give yourself time to practice self-care, then you will notice that after some time your mental health is improving and you are leading a happy, stress-free life. A 30-minute break can give you the Strength to work again. But you should also maintain your emotions. Go on a vacation or give yourself some time. You need to set boundaries for yourself. Don't be isolated or lonely. Communicate with your family and friends. You can join a community group or spend time with your loved ones. If you perfectly balance your work and personal life, then you will feel Mentally healthy.
Examples of Self-Care Checklists
Every mental health self-care checklist looks the same. Here are some examples you will find the best checklist for yourself.
Daily Self-Care 
Talk positively
Practice meditation daily
Drink 5 l water daily.
Write a journal before going to bed.
Eat more vegetables that are recommended for your diet.
Choose one goal you want to achieve
Take a break from your work or any technology.
Go outside for refreshments.
Monthly Self-Care
Spend some time with your family or partner
Practice your favorite hobby daily.
You need to check your medication daily and make sure that it is renewed.
Try to explore new exercises.
Write down all your monthly goals and needs.
Read books.
You should try some new cooking recipes.
Lastly, review the monthly budget.
Some examples of mental health self-care checklist
Emotional
Spend 20 minutes of quality time with your family and friends
You need to clear your mind from social media for 24 hours.
Take a break from your work to meditate.
Never say yes to an activity that you don't enjoy.
Physical
Join a yoga class
Turn on some music that you like, and you can also dance.
Make a schedule with your doctor.
Go on a walk with your partner.
If you are so tired, then take a nap.
Intellectual
Join any art or cooking classes
Communicate with your neighbor and connect with society.
Ask your doctor for feedback.
For refreshments, you have to go on dates.
You should also read the newspaper for opinions.
Psychological
You should consult a financial advisor.
You need to turn off all your electronics before going to bed.
Add more fruits and nutrition to your diet plan.
Go for a mental health therapy session.
If you follow your checklist, you can protect your mental health and well-being. If you think you can't create your personalized checklist, then you can contact a Psychiatrist in Patna. That will help you.
They will create your personalized mental health self-care checklist. If you think that daily checklists are difficult to follow, You can go with weekly or monthly checklists. Mental health self-care varies from person to person. Consider your personal needs.
You will discover some important things if you consider these things in your life. You have to take some effective way to meet your needs and to feel best and pay attention to what you are doing. Consciously and unconsciously, you need to care about your wellness and support.
In this matter, family support also plays an important role. If your family gives support then you will recover fast. Mental health self-care can be simple if you do the right treatment. Before going to any psychiatrist, you should remember that you know what's best for you.