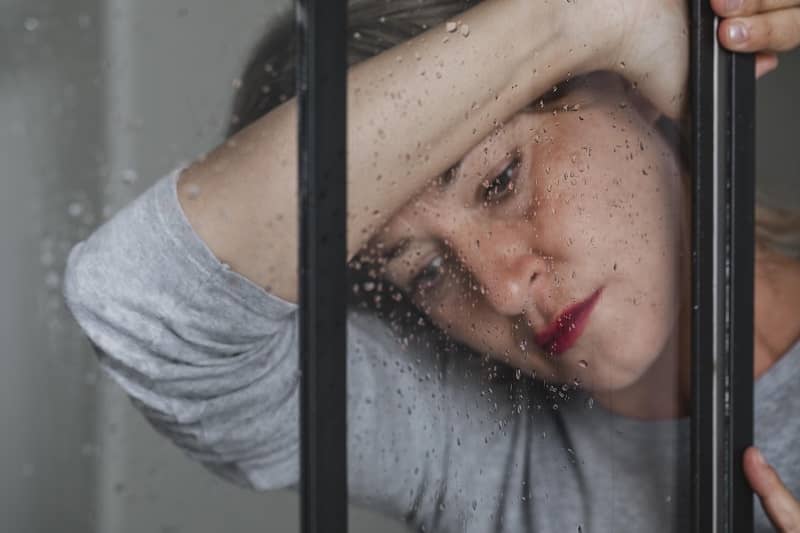 06 Aug

Is Anxiety a Mental Disability? [Disability for Anxiety and Depression]

Looking for answer to question: What Anxiety Disorder Qualify For Disability?? This blog is for you… Read it thoroughly and you will for surely get answer to your this question… 

Anxiety is a common feeling and is normal on occasion. But, anxiety disorders, on the other hand, are distinct. They're a collection of mental diseases that produce uncontrollable worry and fear.

Anxiety does not go away in you, if you have anxiety disorders, and it can get worse with time. Symptoms might make it difficult to do things like work, schoolwork, and maintain relationships. However, there might be situations where you can get symptoms of certain other conditions which can be considered as a disability.

Therefore, to know more about what anxiety disorder qualify for disability, we are going to start off with some of the conditions under anxiety disorder which are considered as disability.

Nevertheless, if you need an immediate guidance for yourself or for someone you know who lives in Patna, then consult Dr. Vivek Pratap Singh. He is one of an extraordinary Neuropsychiatrist in Patna in his field of Neurology. However, he has experience of studying people with anxiety disorder. Therefore, he can definitely guide you to the right path.
What Anxiety Disorder Qualify for Disability?
Anxiety disorders come in a variety of forms, all of which can lead to disability. Anxiety disorders include generalised anxiety disorder, panic disorder, and numerous phobia-related disorders, among others.
The following are some of the major types of anxiety that might eventually lead to serious disability:
Generalized Anxiety Disorder
Another prevalent anxiety disorder is generalised anxiety disorder. If you are affected by it, then you might have a high level of anxiousness. Above all, you might also experience such physical symptoms such as a quicker heartbeat, headaches, a lack of attention, and so on.
Panic Disorder 
Another prevalent anxiety problem that affects a substantial number of people is panic disorder. When a panic disorder is aroused, it can cause severe reactions that are highly volatile and unpredictable.
Post-Traumatic Stress Disorder (PTSD)
This type of mental illness occurs only after a person has been exposed to a significant amount of trauma.
Obsessive-Compulsive Illness (OCD)
It is a type of anxiety disorder that affects many people. Even when there is no need, if you are an OCD, you may engage in repetitive actions such as hand washing, locking doors, checking emails, and so on.
Social Phobia or Social Anxiety Condition
This is another prevalent issue that can lead to anxiety disorder on multiple levels. This form of worry can have a significant negative impact on a person's or your professional life.
However, this is the answer you your question on what anxiety disorder qualify for disability. But, is anxiety considered a disability? We might not know about it but is it true?
For this, let's move to our topic of discussion i.e. is anxiety a disability.
Is Anxiety a Mental Disability?
According to many such research administrations, anxiety disorders might be considered as disabilities. However, you can be sure about being disable or not through the diagnosis process of anxiety disorders. There generally includes any behaviours or feelings that occur outside of the doctor's office. The patient usually informs the health care provider of the symptoms.
However, if you are finding it difficult to find a health care provider by yourself, then you are at right place. Dr. Vivek Pratap Singh is a topmost Neuropsychiatrist who provides the best kind of diagnosis as well as Anxiety Disorder Treatment in Patna. Therefore, do visit him once and get help for your problem.
Past and present treatment by trained mental and physical health specialists must be included in the medical history. This phase is critical for establishing whether the anxiety illness is permanent or recurrent.
Moreover, there are many adults, who also face anxiety disorder at a very young age and still needs to handle such symptoms in school. So, let's look what we have here for this issue.
Is Anxiety a Disability for School?
Anxiety disorders are protected under different acts according to rules of different countries. However, yes, you may be entitled for accommodations to assist compensate for anxious symptoms. The first step is to go to your college's disability assistance office. Each school has its own set of paperwork needs.
Above all, many school practices certain changes, especially for people like you who face anxiety disorder above disability. These include certain changes like:
Get kids moving.
Try walking and talking.
Think positive by having students keep a gratitude journal.
Remind kids to eat healthy and stay well.
However, before understanding what anxiety disorder qualify for disability, one needs to understand the symptoms for the same.
Signs for Disability for Anxiety and Depression
Many individuals are startled to learn that, while being classified as a mental ailment, anxiety disorders have physical manifestations.
Disrupted sleep patterns and insomnia
shortness of breath
increased heart rate
fatigue
upset stomach
loss of appetite
gastrointestinal troubles
Panic episodes
However, for better understanding on your signs for anxiety disorder and disability, you should consult a good doctor. One such known doctor or Psychiatrist in Patna is Dr. Vivek Pratap Singh.
Thus, in such scenarios, you might get aided with Short-Term or Long-Term Disability order. Let's hear what does it speaks beneficial to you.
How to get Short-Term Disability Approved for Anxiety and Depression?
Short-term Mental Health Disability Leave is a type of sick leave that lasts longer than regular sick leave. It can offer up to 6 months of leave depending on your state of living. While, shorter periods (4-6 weeks) are more common to assist you get back on your feet.
Therefore, if you are looking for such term breaks, then one such important and crucial statement is needed from your health provider. This is because, that person is the only human being who knows whether this is a correct decision for you or not.
However, whether it is a short- term or long-term disability for depression and anxiety leave, you have to submit all the required documents along with your doctor's statement as a must.
Dr. Vivek Pratap Singh: Best Neuropsychiatrist to Treat Anxiety Disorder and Disability
Dr. Vivek Pratap Singh is a youthful and active neuropsychiatrist in Patna who also works as a Day-care Deaddiction Specialist. He is a neuropsychiatrist and the first psychiatrist in Eastern India to graduate with a degree in neurology after finishing his psychiatric residency. In addition, he is an expert in child and adolescent psychiatry, as well as a pioneer in the field. Moreover, he provides his patients excellent Anxiety Treatment in Patna with personal care and individual treatment sessions.
Above all, as Patna's best neuropsychiatrist, he has received numerous accolades and prizes for his contributions to the field of neuroscience. Being a doctor who treats drug addict children and adults with anxiety disorders, is one of his many activities and deeds as a responsible doctor.
Therefore, here we come to the end of our blog. If there is any such query related to what anxiety disorder qualify for disability, do let us know in the chat box below.